To Raise them up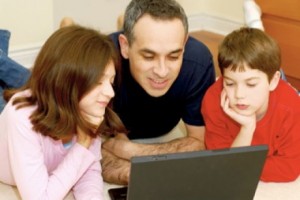 Parenting is TOUGH.  The one job that is the subject of thousands of textbooks, and they all disagree!  Kids are different, homes are different, our culture is prevalent and obsessed with stuff.  How can I possibly manage to raise Christian kids in this culture and still keep my sanity?
I get it.  I understand how hard it is because I am doing it.  Right now.
In the Biblical Parenting class on March 17th, we will discuss some of the general principles of parenting.  What a parent is supposed to do (and doesn't have to do) according to the Bible.  We will talk about grace.  We will talk about truth.
It's my hope that you will leave the class with a few things.  First, an understanding that NOBODY has all the answers.  Some people think they do, but those people aren't raising your kids.  You are.   I hope that by the end of the class you will be able to trust that God will lead you as you stumble through the darkness of raising your own kids.
Second, I hope you will know it isn't hopeless simply because there are no answers written in stone.  You will have some good principles from the Bible and observation that will guide you as you trust Christ to help you raise godly kids.  You will be able to take these principles and apply them to your own, unique children who are made in God's image yet broken.
These kids need you to help them make sense of the world they are learning about and find their way in it.  Join us and equip yourself for that important job.
Join us at Milestones on March 17th by signing up online here.  I look forward to seeing you there.
Pastor Jared