New Uniforms have Arrived for the Kids at Jemo!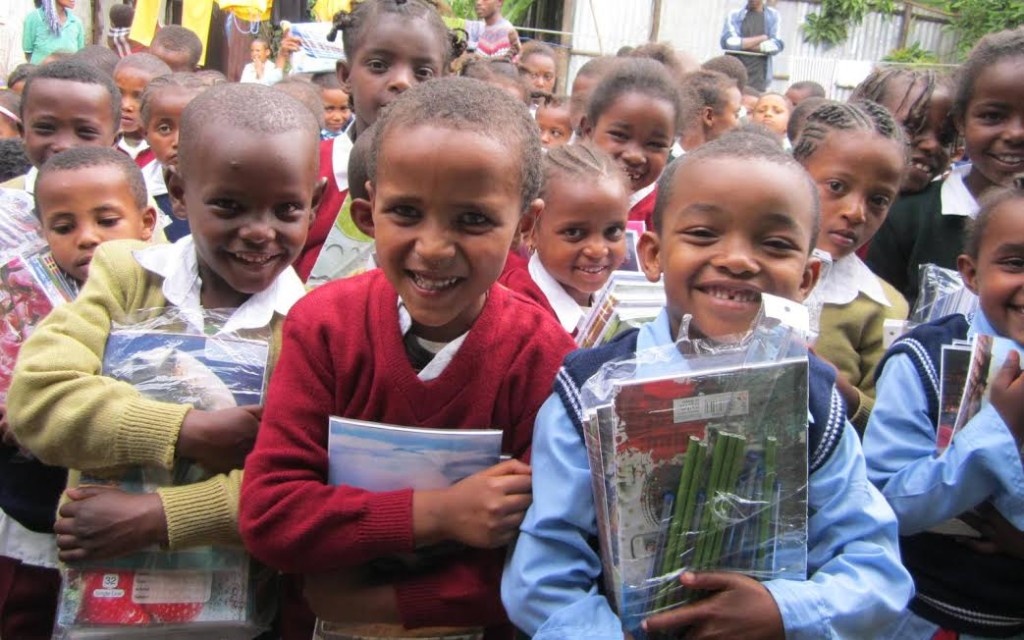 Our kids at Jemo have received their uniforms!

Their joyful expressions make me so happy!
I can imagine the scene.  200 children (trying to) wait patiently for their new clothes.  There were giggles.  There had to be a lot of squirming.  In my minds eye they sing the "Mesgana" (Praise Him) song that they taught to us last spring while they waited.
I would imagine for the adults, it was a bit exhausting!  I know I am tired after shopping for new school clothes for my 5, can you even imagine helping another 195 get dressed?  We are truly and completely blessed to have the staff in Ethiopia that loves out kids so well!  I know they were pleased and excited to tackle this task.
Along with their new uniforms, the children also received school supplies.  They each brought home 12 exercise books, 6 crayons, 6 pencils, 2 erasers, and 2 pencil sharpeners!  For many of these children it was the first time they had ever gotten new clothes, not to mention school supplies of their very own!
I want to send a HUGE thank you to God – from whom ALL of our blessings flow.
I also want to thank each person who contributed to these uniforms.  Your financial contribution has made a HUGE difference to the children at Jemo.
Be blessed by the smiling faces of the children of Jemo today!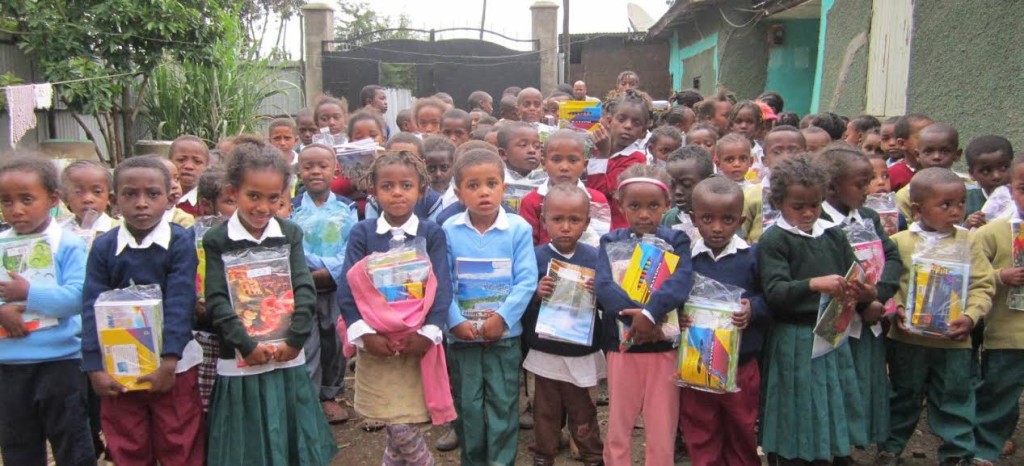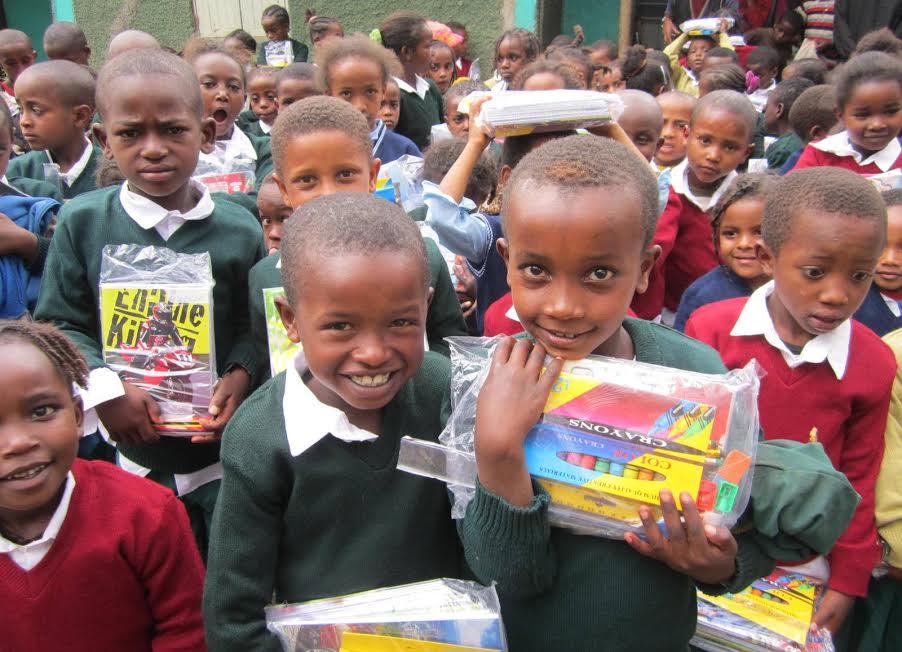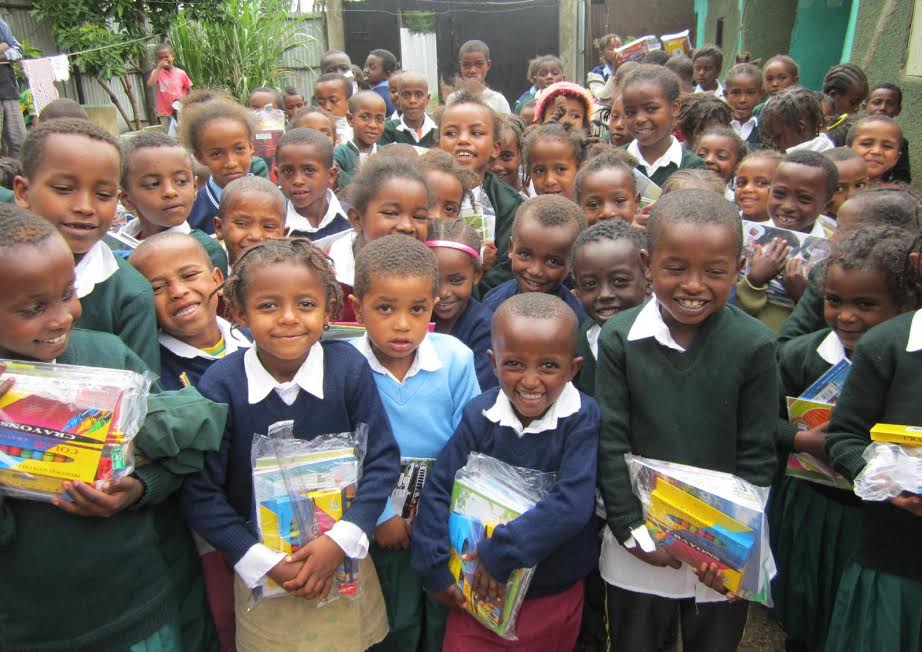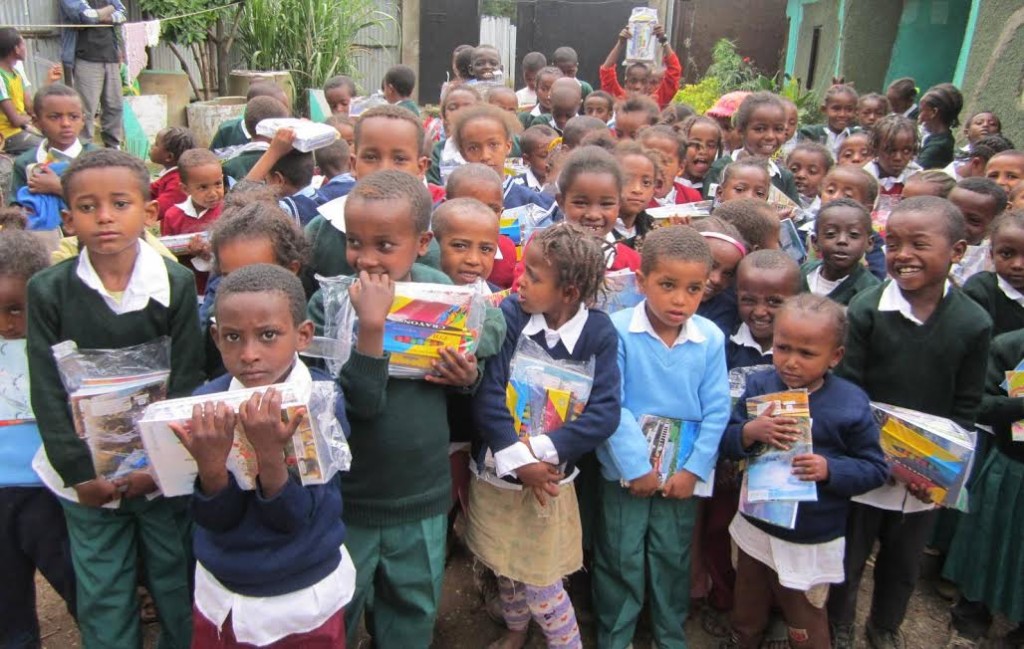 30 of these children are still waiting for sponsors.
Could you please share their story and help us to find them sponsors?
$34/mo provides basic nutritional, educational, health, and discipleship support.  As you know it is SUCH a blessing for both the sponsor and the sponsored child!  To learn more about becoming a sponsor, click here!