My Thoughts on Whole Marriage Decision
A little Backstory
A long time ago God established a nation of people.  We call them the Israelites.  They lived in a geographic area that today we call Israel.  God had called them out to be a special people.  He called them his "treasured possession."  But they didn't exist purely for their own pleasure, or even for his. They existed so that they could live lives that were centered around worship of God. You see, in their day nations had different gods that they all worshipped.  But their God said he was different.  He said that he was the only creator of the heavens and the earth.  He was the maker of all the people groups and the "mighty God" who ruled over all the earth – despite the fact that much of the earth was in rebellion against his authority.
The purpose of God's people on earth was to demonstrate the difference between the people of God and the people of rebellion.  But also to seek to bless the earth, the heal the earth and to draw those in rebellion back into the people of God.  This has not changed.  In what we call the new covenant, God dispersed his people.  They would no longer have a geographic area, but rather they would be scattered throughout all nations in order to more effectively reach people.
Now that you know this, I can tell you an interesting story that took place back in those old days.  The people of God were failing to live the sorts of lives that God had called them too.  They wanted to be like all the other nations, they wanted to worship all the gods that their neighbors worshipped.  When the people of God could no longer be distinguished from their neighbors, God sent them into exile.  Instead of living in their own "God focused culture" they were to live among a group of people called the Babylonians.  One of their teachers named Jeremiah sent them a letter while they were in exile.  You can read the whole letter in Jeremiah 29.
Part of it includes this command.
"Build houses and live in them, plant gardens and eat their produce.  Take wives and have sons and daughters; take wives for your sons and give your daughters in marriage, that they may bear sons and daughters; multiply there and do not decrease. But seek the welfare of the city where I have sent you into exile, and pray to the LORD on its behalf, for in its welfare you will find your own welfare."
Where we are now
We, dear church, are still the people of God.  We are still called to live lives of faithfulness to God.  We are still called to live different lives – lives that look different from those around us.  We are still called to draw those who may be in rebellion back into the kingdom of God.  None of that has ever changed in the millennia that our king has been working through us in the world.
However, this present generation of the church in America is noticing a significant change in our culture.  I know you feel distraught.  I know you may even feel abandoned by the political leaders you hoped would uphold your kingdom values.  But as all leaders (except for Jesus Christ) will do, they have let you down.  I could argue that we have been living in exile for a few decades now.  I could argue much more effectively that we have been living in exile since Adam and Eve left the garden.  But what is significant is that maybe for the first time, many of us are beginning to sense that we actually do live in a a land of exile.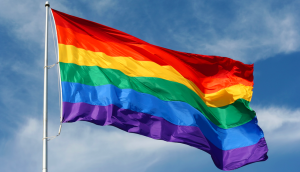 What must we do?
Let me ask three things from you.  First, let us repent.  It could be argued that the church in America for the last generation has in some ways been indistinguishable from our neighbors.  We have loved the good life.  We have stored up our treasure where moth and rust destroy.  We have worshipped the gods of our neighbors who promise peace and bring only destruction.  Let us repent and turn from our comfortable lives.  Let us seek to live lives that are different from those around us and centered around the worship of God.
Second, do not despair.  The God of heaven and earth is still on his throne.  There have been seasons of persecution against the people of God throughout history.  There is great persecution against the people of God right now in other parts of the world.  And there may even come some level of persecution against the people of God between the Atlantic and Pacific oceans.  God is still on his throne.  He is still working toward our only real hope, the full restoration of all things.  He promises us that one day he will make all things new, wiping every tear away.  This we can be certain of, let us live for that end and not an unsteady peace in a decaying world.
Third, give yourselves to the land of exile.  Build houses and plant gardens.  Seek the welfare of the city you live in.  Work in all the areas of life that God calls you to to build something beautiful and good.  Run businesses that serve your community well (even if that means baking a cake for two women). Love well.  Never seek to hide your identity as a person who belongs to the King, but never let that stop you from loving those who are not.  Build up your sons and daughters.  Teach them the grace and goodness of God.  Teach them to live lives that are vastly different from their friends and neighbors, yet full of love toward them.
It is in this that we, the people of God in exile, will thrive in the city to which we have been sent.  It is in our faithfulness and love that we will hold up the goodness and grace of God.  Around us we will meet people who are hurting from living in a broken world, just as we will hurt from living in a broken world.  But let us love well.  Let us hope in our king.  Let us be even more committed to God's kingdom mission, now we know that we live in exile.