Sermon Series on Judges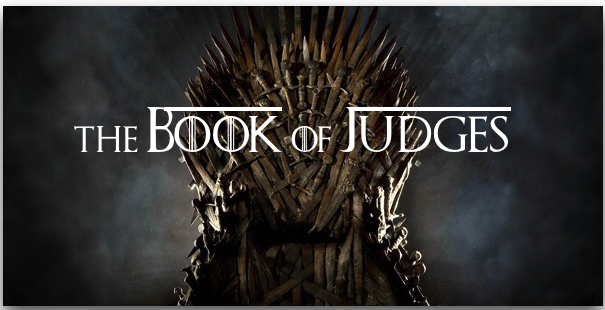 This Sunday we will begin a new sermon series on the book of Judges.  You should know that this is at times a graphic and violent book.  This is a history of God's people attempting (and failing) to live faithfully as people who belong their creator.
We will find that they are given the task of waging war against the inhabitants of an area of land.  They fail at this and quickly begin to struggle with worship of false gods and rebellion against the God who had saved them from slavery.
Throughout the narrative we are frequently reminded that, "in those days there was no king in Israel and everyone did what was right in his own eyes."
I find this to be a good reminder for us.  We live in a culture that values individual rights and self determination.  Everyone does what is right in his own eyes.  I have been told before when trying to help people live according to God's word that I have no right to tell them how to live.  Which, by the way I whole-heartedly agree with.  I do however believe that our maker does have that right.
It is also a good reminder for us in the election season.  We can sometimes come to believe that a certain leader will rescue us.  One of the things we will tragically come to see in Judges is that many of those who are called upon to lead the people have huge flaws and commit heinous abuses of power.
This history causes us to see that when we place our faith in humans, they will let us down.  It reminds us that when we choose what is right in our own eyes we will suffer.  In all of the failings and brutality we we will read, hopefully one thing will rise to the surface.  That is that we do have a king and he rescues us even from ourselves.
I hope you will join us as we explore this important history of our people.  I would encourage you to read ahead of each sermon.  Because we will cover 21 chapters in 13 weeks, I will be highlighting a few verses and reminding you of the story, but not reading the whole section.  But why not try to read God's word along with us as a church?  It may help you to see things in the story that I don't even notice!
Sept 18  Judges 1:1-2:5
Sept 25 Judges 2:6-3:6
Oct 2 Judges 3:7-31
Oct 9 Judges 4:1-5:31
Oct 16 Judges 6:1-40
Oct 23 Judges 7:1-25
Oct 30 Judges 8:1 – 10:5
Nov 6 Judges 10:6 – 13:25
Nov 13 Judges 14:1 – 15:20
Nov 20 Judges 16:1-31
Nov 27 Judges 17:1 – 18:31
Dec 4 Judges 19:1 – 21:25