Community Groups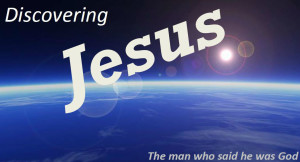 Sunday Morning Community Hour Groups for Adults
1 – Leading Your Children to Jesus – a DVD based series

Parenting is hard! God gives you actual human beings (broken and fallen like our father Adam) and He asks you to help them learn to follow Jesus in a broken world.  Join us to learn some of the techniques we can use accomplish His goals for our families.

This study will meet in the Commons.
2 – Leadership Development – a DVD based study
Ever feel like you could/should be doing more? Learn how you can change the world around you by growing into the leader God is calling you to be in your home, at work, at church, and in our community.

This group will meet in the FLC and be facilitated by Troy Reno.
3 – Ladies Prayer Group – a hands-on study
Do you ever long to pray more?  Maybe you would like to learn how to pray?  Or perhaps you just want to reserve some time to      pray?  No matter your reason, please join us each week as we   pray together!
 This group will meet downstairs in Room 102 and be facilitated by Lyra Lee.
4 – Discovery Groups – based on the sermon
Ever walk away from a sermon filled with questions or the need to discuss what you have just heard?  Discovery groups provide  the opportunity to dig deeper into each week's sermon.
 These groups will meet in classrooms in the basement.
***ALL of our Sunday morning Community Groups welcome anyone at ANY time!  These classes are designed so that even if you can only attend occasionally, the content will be meaningful.  We encourage you to attend one this week!
Wednesday Evening Community Group for Adults
Book Study – The Promised One, Seeing Jesus in Genesis by Nancy Guthrie
     With contagious passion and theological soundness, Bible teacher Nancy Guthrie shows how the book of Genesis points us to the person of Christ.  Gain fresh perspective on the book of Genesis, a broader understanding of Jesus as fulfillment of Scripture, and much more during this study!
This group will meet in the BCC Commons and be facilitated by Lonny and Korri Lang.
*** Please note that there are many other community groups that meet each week off the BCC Campus.  Please contact Pastor Jared for more information on these additional groups.  Getting YOU connected is one of his passions!  Contact him via email at jared@bismarckcommunitychurch.com or phone 223-3304.