Children's Summer at BCC
Greetings to you!
As we wrap up our regular church year "programming", I wanted to take some time to give a few updates about the year,  as well as some ideas for the summer months.  First, I want to share some thoughts about  Wednesday nights this year.  Once again, we have been blessed with AWESOME leaders that served our kids each week. Our Wednesday nights finished at the end of April. Did you know that we had 12 small group leaders as part of our ministry this year?  We also had a greeter that visited with parents and kids every week.  That brings the total number of adult volunteers to 13 on Wednesday evenings! On average we had about 40 kids in attendance each week, some weeks more with the addition of guests! God has blessed BCC with awesome families!  Families that each week, not only love one another, but show that love and acceptance to guests as well!
As I reflect back on this year I'm reminded of some very cool moments within Children's Ministries, most of these come from Wednesday evenings! Kids greeting friends they hadn't seen in a few days, Wednesday night worship led by an energetic group of 5th grade students, praying over a family moving to another country, kids making tie-dyed gifts out of coffee filters, adults & kids interacting during gym time, preschool reactions to the Good Shepherd story, many mornings of red light/green light( definitely a preschool favorite!), plus many, many more!
Sunday morning Community hour has ended.  This year, Children's Ministry has been blessed to have approximately 20 volunteers as part of our ministry on Sunday mornings. On average, we had about 40 kids take part in community hour.  Each week we had at least 1 guest visit Children's Ministry.  This year our elementary leaders introduced new lessons to their kids. A lot of individual growth and knowledge, as well as exposure to bible stories went on in these classrooms.  Hopefully  you witnessed this through the Take home activity your child brought home each Sunday.  There were some great activities and opportunities for family discussion on these sheets! I hope you had some time to review these with your child(ren). Our preschool & kindergarten kids take part in Children & Worship each Sunday morning. It is really fun to watch them engage in bible stories!    Stay tuned, we will still offer mid-service pull-out for PK-Kindergarten kids this summer! This will officially start on Sunday, June 8th and run through July.  This classroom will be in need of 2 volunteers each week to lead this fun-loving group.  Activities will be planned. All that is required of the volunteer is to show up, have fun, and interact with these kids for a short period of time:).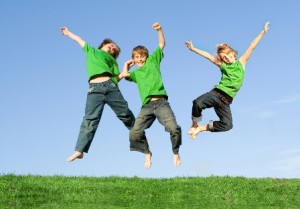 Our mission at Bismarck Community Church is to understand the Gospel of Jesus Christ, to grow deeper in authentic Christian community, and to influence our world according to the Kingdom of God. God is using our church to reach our community and surrounding areas.  Whether it's Myhre Elementary School, The Welcome House, Freedom Fellowship, our surrounding streets or Jemo, He is using us to love on people. Summer is upon us and this year our normal Vacation Bible School will look a bit different.  We are going to bring VBS to the Bismarck/Mandan community with a new, intentional, yet more missional approach.  GO BIG SUMMER BLAST will take place the week of August 11th in neighborhoods around our community.  If you have ever been a part of Back Yard Bible Schools, this is the same concept but with a more inviting name.  I am in need of 5 host sites throughout Bismarck and Mandan! If you are interested in hosting a site OR being a volunteer at a site, please let me know.  In order for volunteers to feel equipped for GO BIG SUMMER BLAST, there will be training opportunities available!!  Looking forward to this "new way" of getting to know the community!
It looks like summer may be upon us, enjoy!
Ashlee