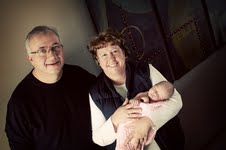 Paul Anderst
Church Maintenance Engineer
Tell us a little bit about yourself…
I have been working at BCC since I was in 6th grade.  I was introduced to BCC through my step-father Roger.  My lovely wife Carol assists or should we say makes sure I get my work done.  Our daughter Leslie is married to Jon Stolz and we our very proud of them as they begin their years together.  We especially love that they have given us a granddaughter,  Hadley!
What are you passionate about?
I am passionate about my wife and my family and am thankful for the joy they bring me. I appreciate them and try not to take it for granted how thankful I am for their health, well being and love.  I am also passionate about my church and connecting my job with the people I worship with and to appreciate them for who they are and to not take their friendship for granted.  I try to be there for someone that might need that and to listen even though I like to talk.
What do you do here at Bismarck Community Church?
I take care of all the custodial duties as well as any maintenance that needs to be done in the church.
What is your favorite Bible verse?
Romans 6:23
"For the Wages Of Sin Is Death, But the Gift Of God is eternal life through Jesus Christ our Lord."
What is your favorite place to have one-on-one time with God?
My one on one is between 4:00 and 4:30 in the morning, after I'm ready to go for the day I like my time in music, prayer and meditation.