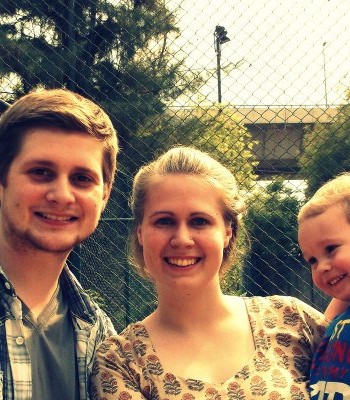 Kris Heiple
Director of Student Ministries
Tell us a little about yourself
I was born in Elkhart, Indiana, but spent most of my childhood moving around Michiana (that's Michigan+Indiana) as a pastor's kid. I fell in love with Jesus in my teens and received a call to ministry. Married my beautiful wife Christy in 2009; became a father to Wesley in 2010. As a family, we've spent the last two years in New Delhi, India working with students at an international school and building redemptive relationships. I graduated from the University of Northwestern – St. Paul with a focus in Global Studies and Christian Ministry. I love campfire conversations and limeade!
What are you passionate about?
I'm passionate about the ministry of reconciliation; seeing lives transformed and hearts healed. I believe that the Lord provides us a blueprint in His Word for us to live in healthy relationships not only with Him, but with each other us well.
What do you do here at Bismarck Community Church? 
Director of Student Ministries (Middle and High School)
What is your favorite Bible verse?
Exodus 14:14 "The Lord will fight for you; you need only to be still." Some translations read "you need only to be silent."
Where is your favorite place to have one-on-one time with God? 
On a trail, deep in the woods.