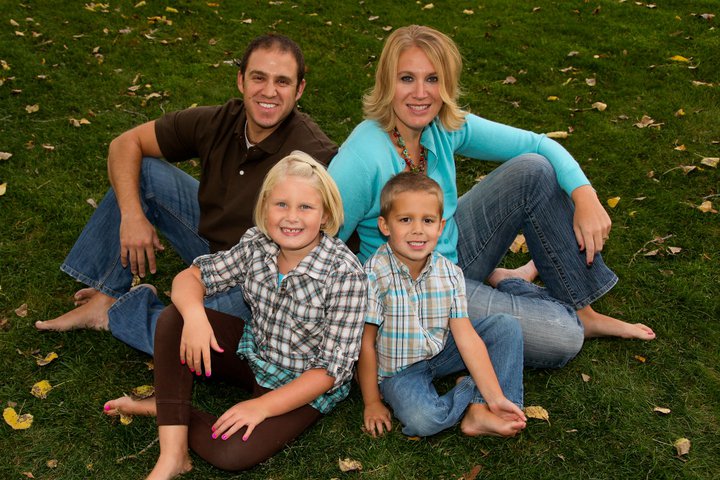 Ashlee Beasley
Director of Children's Ministries
Tell us a little about yourself…
My name is Ashlee Beasley, and I'm a native of Bismarck.  I graduated from Century High School and then went on to graduate from Jamestown College with degrees in Psychology and Criminology.  While attending JC, I was able to compete in college volleyball and pursue coaching at the high school level.  During my sophomore year of college, I met my husband Luke, and we were married the summer after we graduated.  After our wedding we moved out to Luke's home state of Montana, where we continued to live for 6 years.  While living in Montana I went back to college at the University of Montana (Go Griz) and obtained my Elementary Education degree.  In 2006 we moved back to Bismarck to settle our roots in my hometown and to raise our family.  Luke and I are the proud parents of two beautiful and amazing kids.   Our daughter Camaryn is in 5th grade, and our son Drew is a 1st grader.
What are you passionate about?
Throughout my life I've found that I have always been involved and interested in working with kids at some level.  I also have always wanted to get married and have a family.  So, it is not surprising that I'm passionate about kids and families.  I love watching families worship and serve God together, growing in relationship with Christ.
What do you do here at Bismarck Community Church?
At BCC, I am the Children's Ministries Director.  With the help of many volunteers, I coordinate and implement programs that are age appropriate for kids 3yrs-5thgrade.  Bismarck Community Church values kids and families and partners with parents in helping nurture and grow their children's spiritual development and relationships.
What is your favorite Bible verse?
Philippians 4:7-8
"Do not be anxious about anything, but in everything by prayer and petition, with thanksgiving, present your requests to God.  And the peace of God, which transcends all understanding, will guard your hearts and your minds in Christ Jesus."
Where is your favorite place to have one-on-one time with God?
Life for us can be so crazy at times and I find it most comforting and relaxing to have my one-on-one time with God as a lay in bed at night or when I'm driving in the car listening to music.  Sometimes I find myself lifting my hands in praise to a song on the radio and then I realize I better put my hands back on the wheel.