Missions Movie Night – FRIDAY, February 10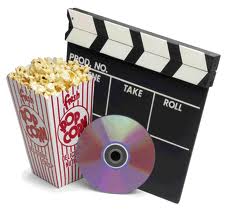 Please join us for Mission Movie Night – Friday, February 10 at 6:30 pm.
We will be showing Toy Story 3!  Admission is FREE!  Concessions will be available with the most expensive items costing only $2!  We will have chairs available, but if you prefer to bring pillows and blankets to snuggle up with, feel free to do so.
We are choosing to show Toy Story 3 for many reasons.  "TOY STORY 3  is a funny, playful, and highly entertaining.  You will cheer, cry, and laugh until your buttons pop.  As usual, the animation is brilliant!. . . Best of all, the movie presents a powerful, poignant picture of being rescued and redeemed."  The movie is fun, but it also fits with the mission of the night – which is adoption.
All the proceeds from free-will donations and the concession sales will benefit the Gilliss family's adoption journey.  Kristen and Kasey Gilliss (along with Grant, Kate, Ageze, and Tesfa) are anxiously awaiting the arrival of their new daughter (and sister).  They are nearing the end of the process to adopt "A" a beautiful 6ish-year-old little girl from Ethiopia.  They will travel for court, and to meet "A" for the first time March 5.  Thinking of "A" who has spent the last 14 months in an orphanage watching children being united with their forever families and waiting, waiting, waiting for her mom and dad to come finally meeting her mom and dad, brings tears to my eyes.
We have the opportunity to be a part of "A's" rescue and redemption story! 
All funds collected at this event will be used to help the Gilliss family cover travel expenses for the two trip they will need to make to Ethiopia in the next 3 or 4 months.  Those trips are obviously quite costly, and we would can help them complete the mission that God has called them to in adopting "A" through our contributions.
Please join us for this fun event!  Please invite your friends, family, and neighbors to join us to this fun event!
*If you are unable to attend Mission Movie Night but would like to contribute financially to the Gilliss family, you can send a check to BCC and write Gilliss adoption on the memo line.