Klein Mission Update – February 2014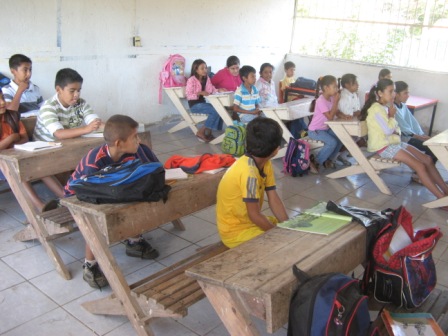 Praise:
Our numbers at church are good with new faces regularly!  Nancy even led a country-gospel event!
God is working in some folks whom on the surface one might falsely assume that there is not much chance of transformation.
Our cultural awareness classes have been well attended (133 last Thurs., 60 % not church attendees).
The community service work has been going well.  Over  400 bags of school supplies delivered and over 150 food bags.
We continue to make improvements to the grounds.  At the moment, we are re-constructing the front entry wall, installing a kitchen counter and a safe.
Pray:
For some local families that we have discovered in our community service work.  These include four children who are being raised by disabled grandparents as the young single mother recently passed away of cancer.  In another household, a disabled women keeps the cooking stove, washing machine and crib next to her bed, so that she can take care of  foster children from her bed.
Those attending for whom attendance is a major spiritual step.   May God continue to touch them.
Our local fundraiser on Feb. 13th.
Unity amongst diverse and strongly independent attendees.
The financial means to sustain the ministry.
Wayne, a retired missionary who has a heart to start a church in a neighboring village modeled after our church.
We are considering a name change (which was postponed when we moved to our new location).  This can be a stressor for some folks who do not like change.