Humility (an update from Patty M)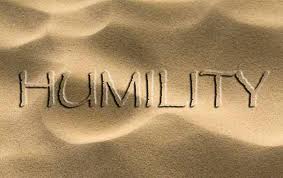 Have you ever thought about serving others without getting any sort of recognition for doing so? What if you took bread to a homeless man every day for three weeks? What if, at the end of the three weeks, the homeless man said, "I want to know the Jesus you serve"? What if you shared the gospel with him and his life changed dramatically from that day forward? What if he became an author of best-selling books and a sought-after speaker?
Where does that leave you? Would you feel compelled to let people know that it was you who prayed for this man while you brought him bread each day, and that it was you who led him to the Lord? Would you think, "I need to share this story so others are encouraged and motivated to do the same kind of things"?
What if God the Father, who saw your acts done in secret, also saw that you weren't seeking to take the credit for what He did through you? Imagine having a secret such as this with the Lord!
I've been challenged lately with these kinds of thoughts. I'm not saying it's wrong to share the great things God does through us, but I am saying l want to check my heart's motives for the things I do.
As a teacher working with foreign students, I have ample opportunity to put this concept into practice. I used to find myself telling other teachers many stories of how God helped me handle various situations or how He gave me creative ideas. Again, there is nothing wrong with this, but in challenging myself to practice humility a little more, I am intentionally making it a habit to keep some things between the Father and me.
Recently, I challenged myself to step out and do something in the community without anyone else knowing. I guess I won't be able to share how that goes.  🙂
Thank you to all who continue to support me in the ongoing training of missionaries to be sent to bring light to a world needing a Savior.
Patty