Give
You can manage your giving through the BCC app, or directly online here.  
Click here to give immediately, schedule gifts or just text the word "give" to 701.214.6192
—–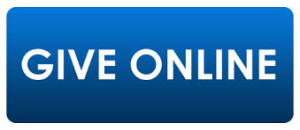 Thank you for your generosity!
BCC is a generous and revolutionary congregation.  You refuse to hoard every penny for yourself, instead you are generous with what God has trusted you with.  Your consistent giving provides stability and strength to the ministry of BCC and helps us to reach our community and our world for Christ.  Giving is an important topic, and one we honestly don't talk about enough in church.  But there are a few things we need to understand.
Giving is both a reflection of your heart and a way to shape it.
In Matthew 6:19-21 Jesus says that laying up treasure in heaven is smart because it lasts.  He also says the famous line "where your treasure is, there you heart will be also." So, giving reflects that the things we love are eternal, kingdom focused things.  But it's also true that if we really want to love eternal, kingdom focused things more – we should invest in them! So giving draws our hearts more toward where we really want them to be.
Giving is a priveledge 
When we love something, it is a joy and a pleasure to give of ourselves to help it grow.  In 2 Corinthians 8:4 Paul is talking about a group of people who gave "beyond their means" and "begged for the favor" of being a part of the ministry that was happening.  We get to join with our redeemer in his plan and his purposes.  What an incredible opportunity God gives us to take part in the single most significant thing in creation!
Ok, but why should I give online? 
First of all, online giving is always a little more consistent.  On those sundays when you just can't make it, your gifts do.  Secondly, as we are gradually becoming more dependent on technology, many people don't even use checkbooks anymore.  With online giving you can set up your giving with your credit card, debit card, or checking account.  You can even do it from home with your children so they can learn how to be good stewards of the resources God gives them in the world they are certainly inheriting.
Of course you can always give in person anytime you want to, either in addition to or instead of giving online.
Is online giving safe?   
Very simply put, its safer than using a check.  You are the ONLY person who see's your personal data.  Our giving software is incredibly secure.  Yes, it is safe.
Ok, Then how do I set it up? 
It's so easy, you will love it!