Recapturing a Vision for the Reformation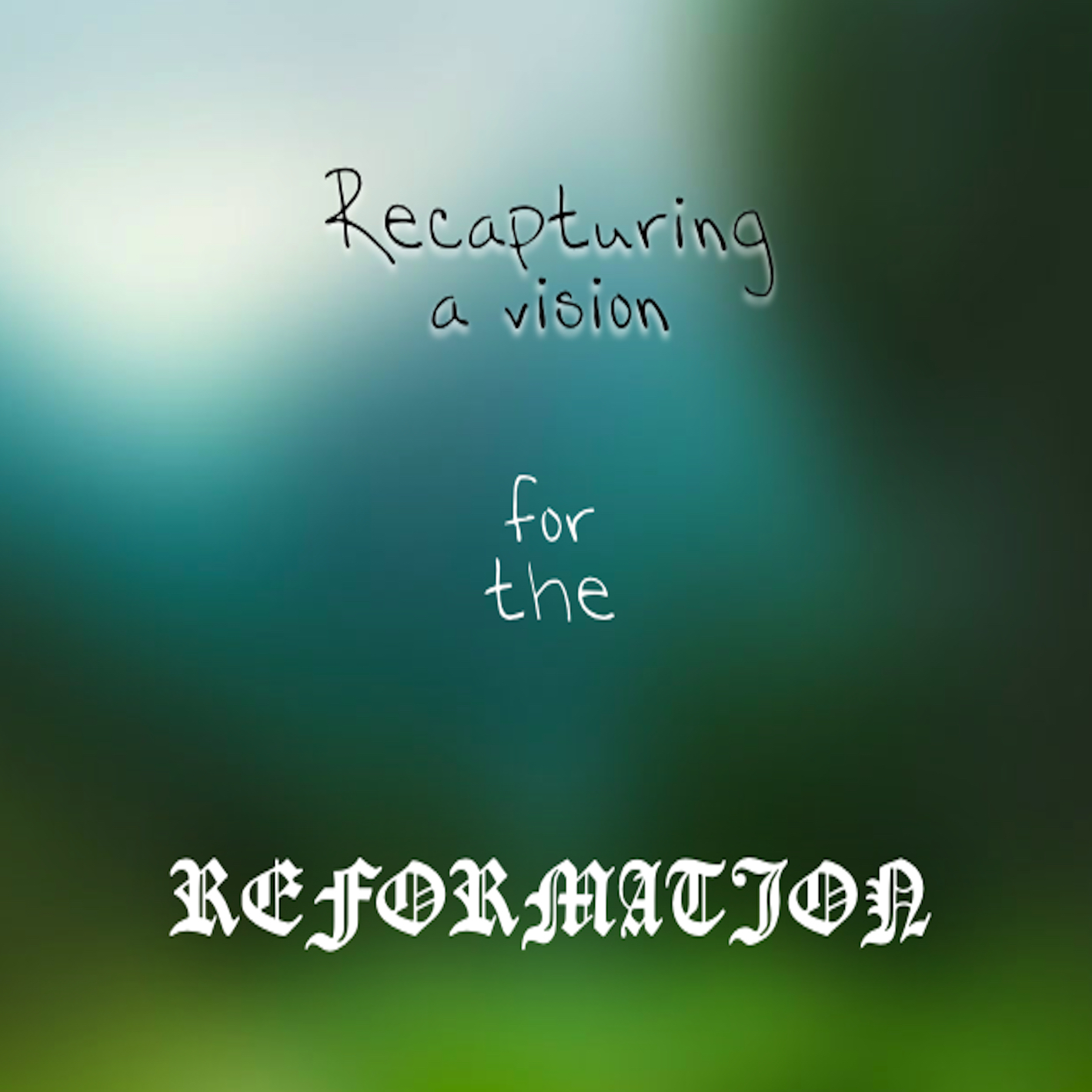 This is Episode 1 of a podcast I have long been pondering.  You can subscribe in your iTunes podcast feed here.  In episode 1 I explain some of my reasons for doing this, but there is a larger one that I didn't address and I want to take a minute and do that here.  If you know me, you know I like to read books by old dead guys.  Some of my favorites are old dead preachers.  It reminds me first of all that one day if I am remembered at all, I will be remembered as an "old dead guy."  But it is also inspiring and challenging to read about these ancient spiritual leaders and how they did the job I am trying to do now.  In Richard Baxter's "the reformed Pastor" I was incredibly challenged by his call to minister to people in their homes.   He went out and sat with congregants on a regular basis and invested in their spiritual education and development.
I am torn.  First of all, I will confess that I am a pretty strong introvert so while I LOVE visiting with people in my church, there are a lot of you.  And to really meet regularly with each of you is a task that I don't think an extrovert could adequately complete.   Secondly, our culture is very different.  We have football, basketball, volleyball, hockey, must see tv, concerts, programs, events, meets, meetings, work, and small groups (when we can get those in).  We are terribly overly worked in our professional and personal lives.  No one wants to add meeting with their pastor on any regular basis to their full schedules unless there is some reason to do so.
But the pastor is supposed to be the guy who helps people understand their world in light of the Bible.  And that is super difficult to do in an hour on Sunday morning when there are so many other inputs going into our lives.  I am competing for the attention of my church while you already have so much to do and learn.
For a long time I have wanted to create a Podcast that would be a little different than just what I do on Sunday mornings and in small conversations.  This is an over coffee kind of conversation.  I want all my listeners (hopefully many of them will be people in my church) to learn some things about the bible that will help us understand our world.
In Episode 1 I explain some of how the reformation has shaped our culture.   In future episodes I want to cover why our culture understands history the way we do, why we tend to think humanity is special, why work is important, why we care about things like the family, marriage and government.  I want us to understand the way these values came to be important to us and why they are slowly disintegrating in our culture.  And then, importantly, I want us to talk about how the church can change these things.  HINT: it isn't by changing laws.
There may be some recommended resources for reading, and I will occasionally take a look at headlines and why people are reacting to them the way that they are.  I deeply hope that Episode 1 will be the worst episode in the series (though probably not).  I recorded it so that I would be forced to start something I have long had a vision for.
If you have questions along the way, I want to encourage engagement.  You can contact me here, and if you want to use social media I will be watching the hashtag #RecaptureReformation
Audio clip: Adobe Flash Player (version 9 or above) is required to play this audio clip. Download the latest version here. You also need to have JavaScript enabled in your browser.