BCC Student Ministry (in pictures) – Looking Back on 2013 <<< --- >>>Looking Ahead to 2014
As 2013 approaches completion, this blog post recaps what the BCC student ministry has been up to, while also looking ahead to what's coming up in 2014.  Thanks for your continued support of the BCC student ministry.
Be Loved:  "We will share the Gospel message of Jesus Christ."
Go Deeper:  "We will provide our students the tools (HABITS) to mature in Jesus Christ."
Live It Out:   "We will provide opportunities that challenge our students."
Looking Back on 2013 (in Pictures)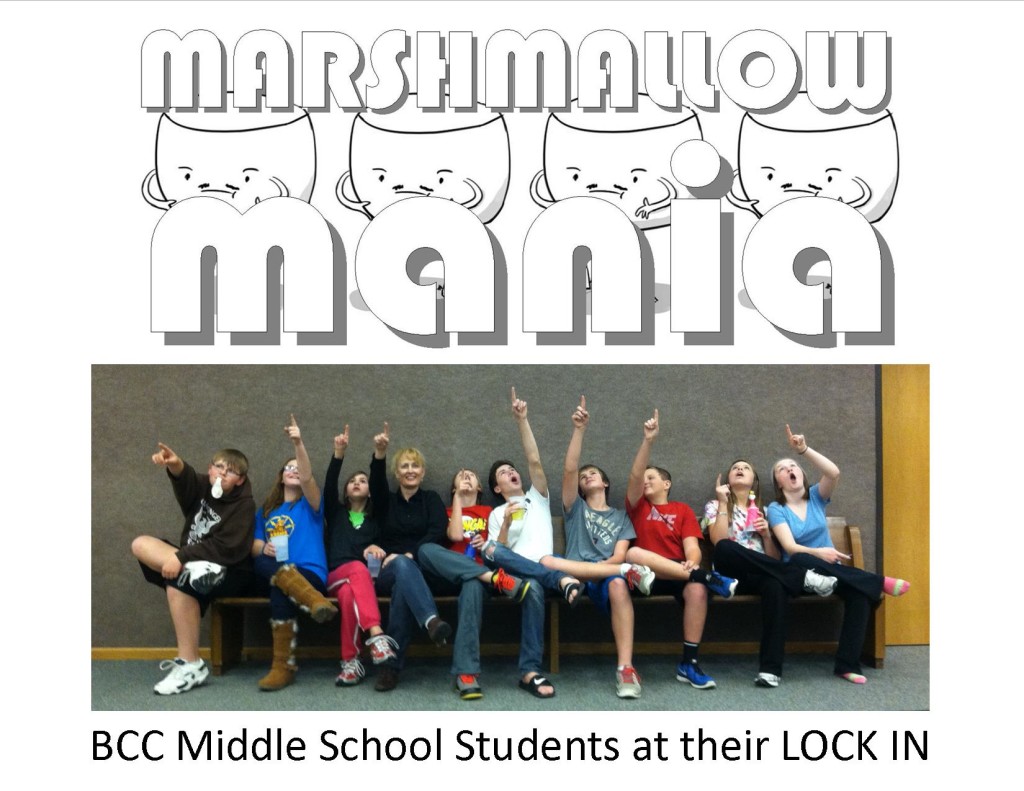 Those are a few of the things our BCC students did this last year.
Looking Ahead to 2014
Some things to look forward to in 2014:
Youth Group on Wednesday Nights (6p-8p) and Community Hour on Sunday mornings (11a-Noon).

Formation of the first ever Student-Led Leadership Team.  

Formation of a Student Band.  

High School Ski Trip (January 17-20)

First ever "Big Work Day."  (March 22).  Students (with adult help) put together a work day that impacts people in the Bismarck community.  More info coming.  

Bingo Night.  In small groups, our students will "call bingo" at the local retirement communities.
Student Sunday (April 6)

Middle School Service Week – 2nd annual "In Bismarck For Good." (July 16-20)

High School Mission Trip to San Diego.  (July 26-August 2)