Missions
Our Mission Partners: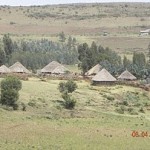 JEMO – our sister church in Ethiopia

We will be partnering with Jemo in multiple ways.  We are currently sponsoring 200 children and we have the opportunity to sponsor 50 more children.   This $38/mo sponsorship will fund things like education, nutrition, and health care for each sponsored child.  We will be able to get  to know our sponsored child/children personally!  We will have the opportunity to visit the children when BCC sends teams to the site, and we will write to them.  As child sponsors, we can provide encouragement and hope through both financial and relational means!   To sponsor a child, chick here.
Second, we will provide the ability for Jemo to develop needed infrastructure and income generating opportunities for the adults in the community.   This is a very exciting project with a goal of helping a community that is currently poverty stricken become a place where residents can thrive!  To read about projects we are currently working toward, click here.
Third, we will send teams to check on progress, visit the children, and serve in the community each year.
In order to meet these goals, WE WILL NEED YOUR HELP!  Please prayerfully consider partnering with us as we build bridges of change between Jemo, Ethiopia and Bismarck, North Dakota!
To read more about our involvement at Jemo, click here.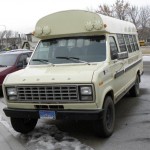 Freedom Fellowship – McLaughlin, SD
Freedom Fellowship is a non-denominational church that has been ministering on the Stand Rock Sioux Reservation in McLaughlin, SD for many years.  Freedom Fellowship is a family ministry founded by Harvey and Patti Schmeichel who live in McLaughlin and serve the residents on a daily basis.  They have an all-inclusive ministry that strives to meet the physical and spiritual needs of the community.
BCC supports this ministry with a monthly trip to Freedom Fellowship!  On the second Sunday of each month a team travels to prepare breakfast for the people attending the service.  In addition, we provide workers for the nursery and a Sunday School lesson for the children.  We also try to provide for needs as they come up.  For instance, we have collected coats, clothing, and food pantry items as they have been requested.
If you would like to be a part of one of our mini-mission trips to Freedom Fellowship, please contact sharon@bismarckcc.org.  We would love to have you join us!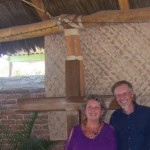 Pastor Ron and Nancy Klein
Costalegre Community Church in Melaque, Jalisco, Mexico
Costalegre Community Church is a multi-denominational, English speaking church.  Having started in 1999, the friendly church group is the only English worship option for many  miles. It is located in Melaque, a fishing, agriculture and tourist village on the Pacific coast of Mexico near Manzanillo.
During the middle of the high-season, 150 snow-birds, ex-pats, missionaries, and tourists have been worshiping at the church.  Pastor Ron and Nancy Klein have been serving the church on a seasonal basis since 2006.
Costalegre Community Church worships weekly under an open-air thatched roof "palapa" which was built in 2011.  The church attempts to be a place where we can grow, focusing on God and those around us.  During the week we offer various activities, including Cultural Awareness Classes, and Bible studies.  We have a Community Service team that undertakes projects involving Education, Family, Food, Clothing, Cancer Support, etc.
For more information, check out the web site at www.costalegrecommunitychurch.com.